Part 3: Making Briefs
I had my brand, I had the first tools to give height to my project and my candor under my arm.
To be an underwear brand, you need... underwear 
🩲
.
I thought I was tackling the easiest, fastest and most fun part of the project. It was actually the most complex and what took me the most time (it was still captivating and fun).
From the beginning, I had a precise idea of ​​the briefs and boxers that I wanted to offer to my future customers. I visualized the cut, the colors, the fabric.
It was with this vision that I pushed the door of a textile coworking workshop in Lyon
(at the time I was still living in this beautiful city) and presented my project.
Enthusiasm and enthusiasm for my project, I think I have found the stylist/modelist who will design my first collection.
A mixture of haste, excitement and ignorance caused me to skim over the "skills" part of the model maker before paying the first installment of the estimate.
I quickly understood that making bodysuits for babies was one thing; making men's underwear required different skills.
After several months, several attempts at patronage, unsatisfactory prototypes, I realized the obvious and decided to stop this first collaboration.
It was my first hard blow because I left a little note there, I lost time and above all I understood that I had started my journey on the wrong foot.
I sourced google (I've already told you about my love for it) for several days to find a specialized model designer... but the money I had previously lost turned all the quotes into "no way"
⛔
🙅🏻‍♂️
.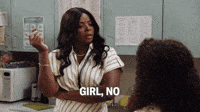 Not wanting to be discouraged by this first "failure", I decided to proceed differently from what was customary in the industry. It is with sketches that I would almost describe as childish
✏️💭
, that I sent requests for quotes to countless factories and clothing workshops in France and Portugal.
Not surprisingly, in view of my "technical file"
🤪😏
, three quarters did not respond. And in the remaining quarter, there were polite thanks, less polite
😲
, prohibitive prices, rip-offs and… two serious touches which quickly gave me an idea of ​​prices, technical constraints, MOQ (Minimum Order Quantity )…It was then that I realized that the small quantities I had imagined were not profitable. To give you an idea, originally I had in mind to make a first order of 200 pieces. Finally, my first order quantity was more important.
Among the two factories with which I was in contact, there is one with which the current passed quickly. Paula, the salesperson who will accompany me and support me in my project, has been incredibly patient.
Once the main lines were validated, I sent the pantone references of the (beautiful) colors that I had chosen for my future customers in order to receive samples and validate the colors and the fabric.There will be a total of 5 prototypes, depending on the evolution of my project, budgetary, technical or legal constraints.
It was in April 2022 that the final prototype was validated and the first order was launched, 1 year and a half after filing my trademark...
Stay on top, we've got your back
🖤