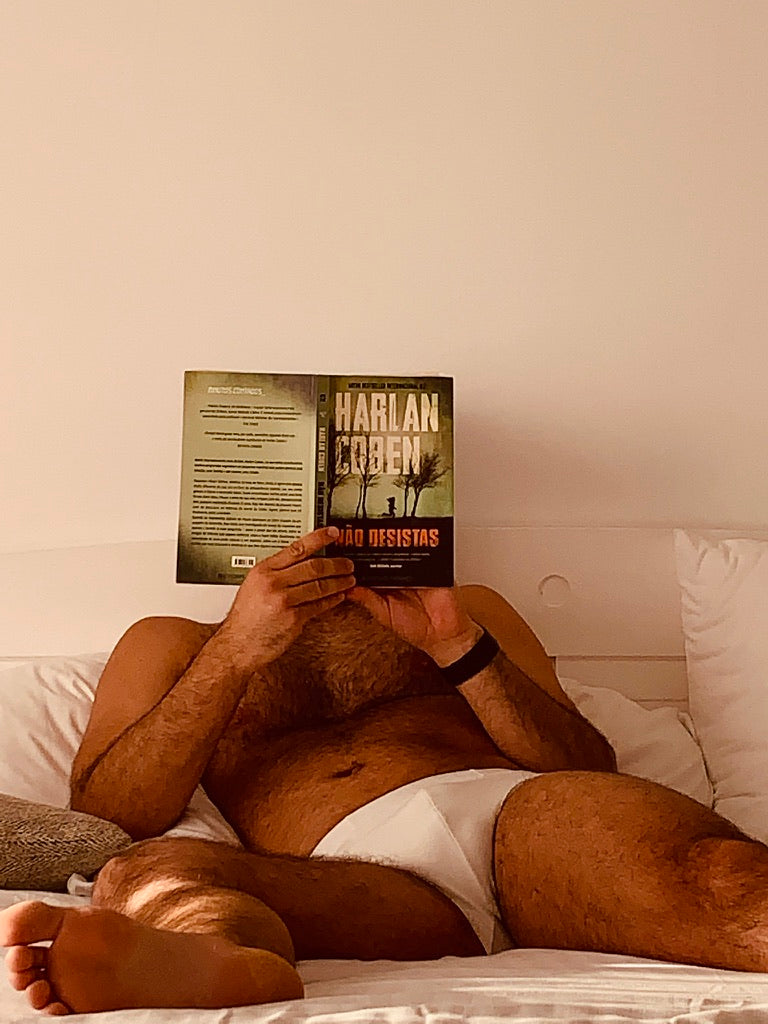 Part 2: know your customers and the market
Submitting your offer on the men's underwear market is a bit like creating a profile on Grindr or Tinder… We are one profile among millions… And me, with Le Beau Tom, was going to be one brand among so many others. To avoid being the brand that we scroll through without stopping, I had to learn more about my future customers and the market.
It was therefore necessary to analyze the market to be sure that incurring more costs and continuing the adventure would not be a waste of time and money
⏳💶
.
Clearly if I decided to make underwear and not t-shirts or others, it's because I like underwear (briefs above all
). For me it's an integral part of my clothing, and when I change at the pool (I swim almost every day), at the gym, in front of my boyfriend... I want to feel beautiful, sexy and desirable in my underwear
💁🏻‍♂️
.
By studying the market, the competition, I noticed that a simple, sober, chic, sexy but colorful offer was missing. And this lack is even more palpable among French brands.
So that's what you'll find on the
lebeautom.com
store (plus the Bl@ck, the timeless black).
To get to know you better and find out if underwear is important for you too, I conducted a market study with 400 guys across France, of different origins and sexual orientations. I would also like to thank
@oursons_francais
🐻
(instagram page) for helping me distribute the questionnaire.
Since I needed a complete and quality work, I turned to what are called "junior companies". In short, these are companies created within business schools, managed by students and supervised by trainers. These junior companies are able to provide commercial or marketing strategy work, which includes market research… And at a much lower cost than specialized firms. In addition, students use the work done as part of their course. Winner/winner
💵
.
So I submitted a call for tenders on the
https://junior-entreprises.com/
platform, explaining my need, my project. From there, I received a multitude of quotes with work method proposals.
The first source of pride in my adventure… the project appeals and I am met with a certain enthusiasm from junior companies. This enthusiasm will also allow me to obtain a really interesting price
🎁
.
I immediately fell in love with Jordan from the SKEMA Lille school. He was able to identify my desires and needs and I was not mistaken because he did a remarkable job. Thanks to his work and to the 400 respondents (thank you, sincerely), I was able to collect super important information such as preferences in terms of cut, color, purchase frequency, budget, feelings about the name Le Beau Tom… etc
The result of this study really helped to chart the rest of the way. It also reinforced my ambitions which from there took on another dimension...which you will soon discover in a future article
😁
.
Stay on top, we've got your back
🖤