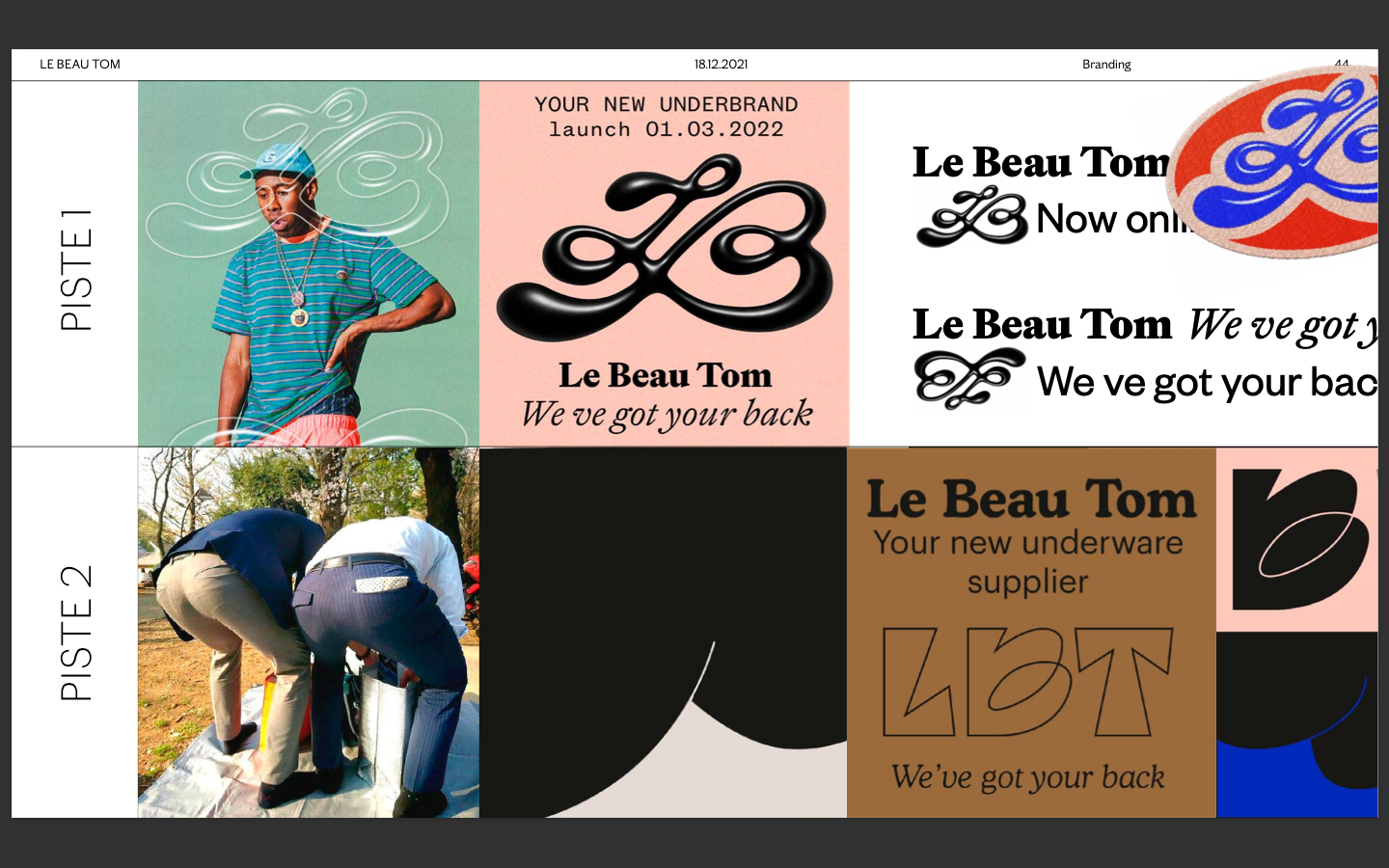 Part 3: Brand Identity
When you have a brand name like Le Beau Tom, it's quite galvanizing... but it's useless without its own identity, an image that corresponds to it.
In my opinion (and not because it's my idea), Le Beau Tom is a strong brand name because of the play on words it forms and all the possibilities it offers.
But this strength is also a difficulty in positioning marketing, in choosing the tone of communication... Where should we place the cursor between humor and glamour. How with such a name the brand can remain sexy, fun, and inspire confidence at the same time 🧐.
I had a fairly precise idea of ​​what I wanted to convey, who I wanted to touch and the feeling I wanted to convey in the brand's communications. But what image to give to all this? How to transcribe it?
Having ideas is great 🔝! But when you are not a professional graphic designer, it is difficult to transpose your imagination and bring it to life through digital content.
When I imagined Le Beau Tom, a brand of underwear for guys who like to feel handsome and comfortable in colorful and comfortable briefs, I had a small brand in mind, with test quantities, and an activity managed from A to Z by me… The mutating project over the months, I also had to review my ambitions and accept the obvious… there are a lot of things that I don't know how to do and branding is one of them.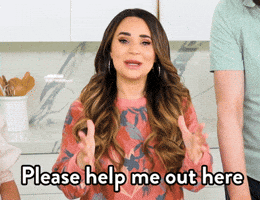 It was by talking about my project to a friend that I was put in touch with the rudbeckie company.
I already had discussions with similar companies that offered various and varied packages. But this time, in the supplier/customer relationship, I had the feeling of being considered differently: the feeling that they really wanted to work on this project, they really wanted to help me build a strong brand identity. for Le Beau Tom. I had in front of me two young women who thought the idea was brilliant and who had stars in their eyes as they imagined the possibilities for the brand.
Just like for the market research, the girls of Rudbeckie made a real budgetary effort to work with me and I thank them once again.
What I wanted above all was to offer a different identity (and also a different product) from the big Australian or Spanish brands. I wanted a brand identity that was soft and virile at the same time, masculine and sensitive, cozy. The identity, image and logo had to convey a feeling of reassuring comfort.
This is where the rudbeckie girls have been amazing. They listened to me, they knew how to adapt to my changes of course, to the technical requirements of the product… they managed to pose in "graphic" language the identity of the brand that I had imagined.
I take this opportunity to thank my friend G, whose first logo initially gave birth to my brand, but which also served as the foundation of today's identity.
The identity of a brand is not only the name and the logo... it is the whole universe of this one: the graphic charter, the colors, the templates for instagram, facebook or other networks, the packaging, the tone of communication… and if I can give any advice to future brand creators, don't neglect branding and call on the professionals. It is essential to have:
an outside opinion or no affinity is at stake
and the technical knowledge that these professionals have will save you incredible time.
These professionals will listen to you and know how to help you bring your ideas to life.
I end with a parenthesis: on the road to entrepreneurship, everyone will find their path and connections will be made organically. If you embark on this adventure, ask for quotes, compare, ask questions... By asking questions, you will see if a connection is established with your interlocutor, if there is a feeling, a spark. At the beginning of my adventure I tended not to dare to speak, not to dare to say no. I learned from my mistakes but if I had been more "upfront" from the start I would have saved time and money 💶.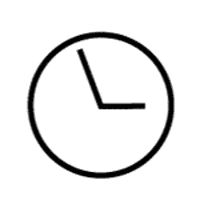 Always keep in mind that you have customers to satisfy, but you are also a customer. You must be satisfied with the service you are paying for. So take the time to choose the people you work with carefully, even if it means delaying your projects if necessary.
Stay on top, we've got your back 🖤